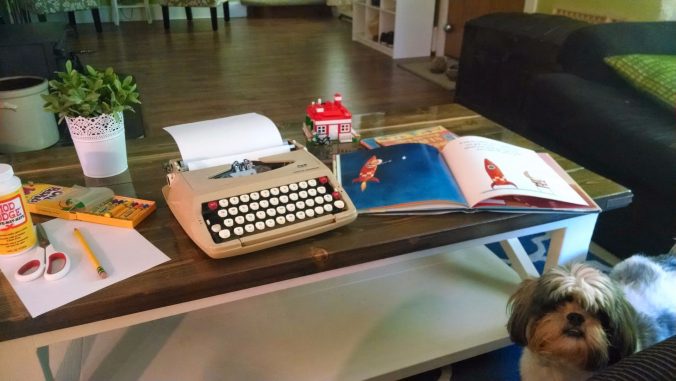 About Me
My name is Sheldon Soper and I am a middle school teacher with over a decade of classroom experience teaching students to read, write, and problem-solve. Education isn't just my career, it's my passion.
I have always felt that the ability to write can not only benefit students in school, but that it is truly a life skill that can open doors, solve problems, and fuel collaboration. Wielding language can be such a powerful force for change and advocacy.
In the fall of 2016, when I found out my wife and I were expecting twins, I started looking into ways I could use my own writing skill-set as a way to help make ends meet. It started with a few freelance gigs running the gamut from ghost-writing blog posts to a review of an LED toilet bowl light.  Before long, I was able to trade the writing jobs for clients and projects where I could regularly share my passion for education.
These writing endeavors have led me to find a professional learning network of amazing fellow educators. Over time, that network has grown and I have had the opportunity to meet and collaborate with more and more educational professionals about innovative ways to help students grow and learn. In just a single school year, this community of passionate teachers, tutors, administrators, and policy makers has taught me so much about pedagogy, project based learning, collaboration, and personalizing the student experience. Most importantly, each and every one of the peers I have come to know throughout this process has served as a role model for what an impact great and compassionate people can have on the lives of students.
With this site, I hope to consolidate my writing efforts from around the web into a single space, making them easier to share with others. Additionally, I look forward to doing more personal blog work, sharing stories of what's happening in my classroom as well as stories from those in my professional learning network. If I've learned anything through my writing ventures thus far, it is that there's value in shining a light on the practical things that can make big differences. I want to be able to continue to grow while offering what I can from my own experiences to help others do the same.
In all of this, my goals boil down to four simple, yet life-altering verbs:
Learn.
Teach.
Write.
Share.
I look forward to sharing the journey and finding ways to collaborate with as many fellow educators as I can to help make the biggest possible positive impact on the students who need us.